The Ultimate Guide To Hair Wigs In Delhi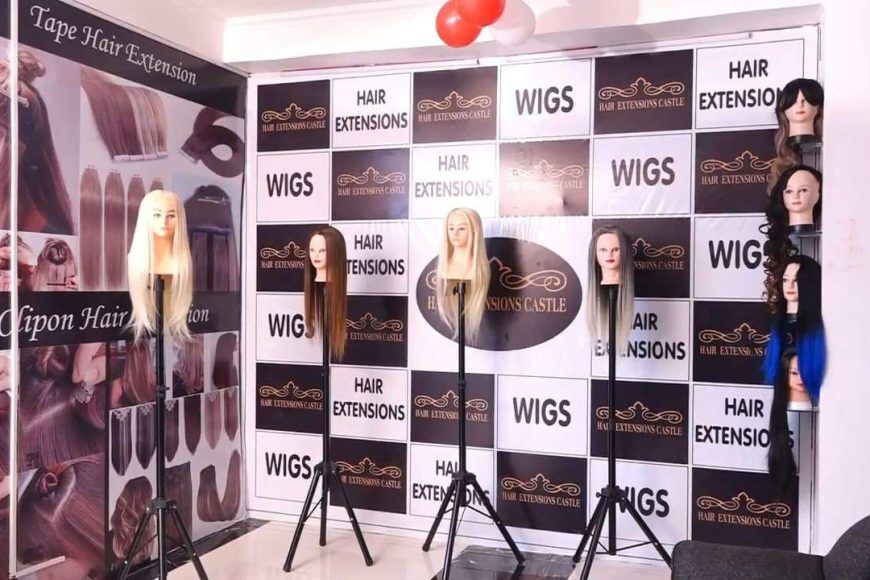 The Best Guide to Buying, wearing & owning Hair Wigs in Delhi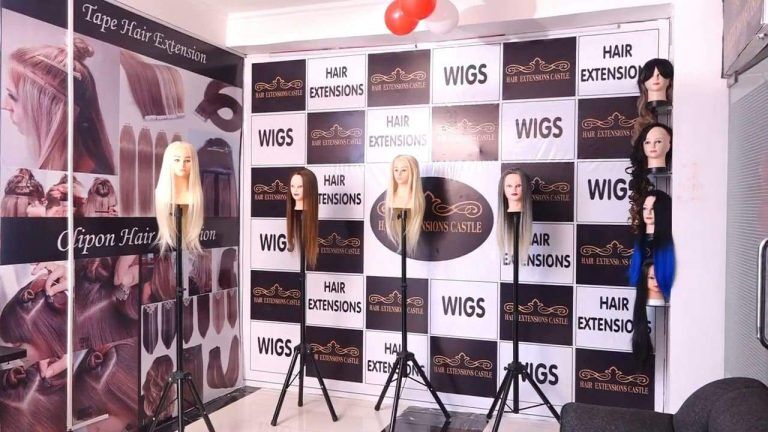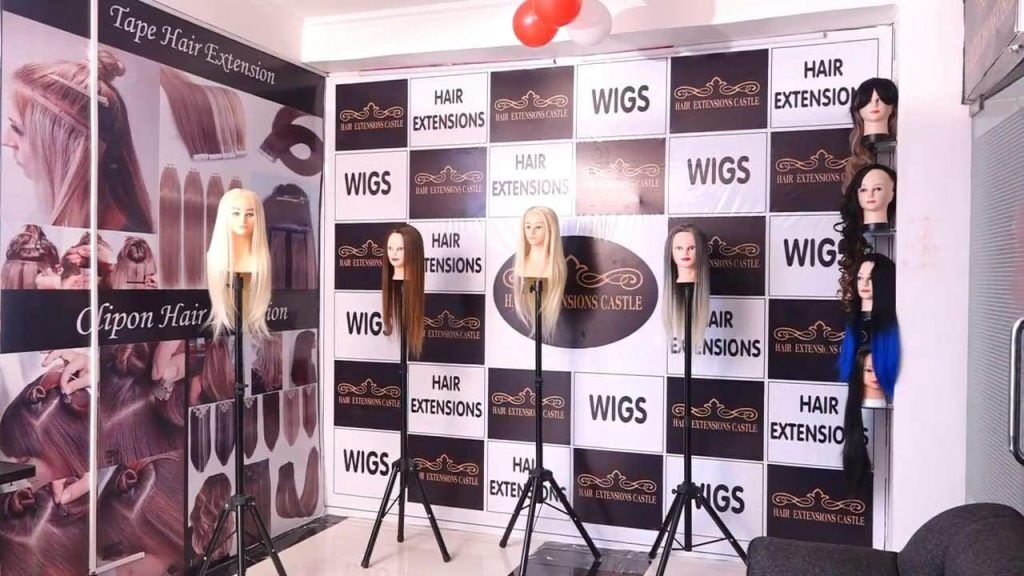 Finding the perfect hair wigs in Delhi can seem like an impossible task. There are thousands of styles to choose from, and each style comes in a multitude of colors and lengths. Shopping for a wig can also be a nightmare. What are the different types of wigs? Do you want synthetic or human hair? What is lace front, mono, remi, and full lace? Finding the right store is also important. There are thousands of salons out there, but not all will have the right know-how to help you get the best wig for your face shape, style, personality and budget.
All these things need to be considered when shopping for your hair wigs in Delhi. Most importantly, you need to make sure they feel comfortable on your head and look natural when you wear them.
This guide will help you to understand:
Different kinds of wigs
What is wig cap construction
Buying wigs for medical reasons
Choosing the color and style of your wig
Choosing the Best hair Wigs in Delhi
Synthetic Wigs Vs Human Hair Wigs – What's the Difference?
Wigs are a diverse and highly versatile consumer product with multiple uses. Human hair wigs offer a 'more real' appearance for those who want the full look and feel of having natural hair, but are often more expensive than synthetic wigs. Synthetic wigs are less expensive than their human-hair counterparts, but require ongoing styling to retain their appearance.
Understanding Wig Cap Construction
While we certainly have our range of different styles and cap constructions, we also have created a service that caters to your specific needs. From simple wig fittings to full-on wig construction services, if you're looking for something that fits your particular style and vision, we've got it covered. From wefted and lace front cap constructions to monofilament and hand-tied wigs, we have it all in our storefront at Hair Extensions Castle which offers the best human hair wigs in Delhi.
Buying Hair Wigs in Delhi for Medical Reasons
Whether you're going through chemotherapy, suffering from alopecia or any other hair loss condition, or just want to change up your look, our store has the perfect wig for you. We've helped thousands of women feel more confident and beautiful. Don't forget that the consultation for medical patients is free at Hair Extensions Castle.
Hair Wigs In Delhi for Cancer patients
Our friendly, compassionate and private service ensures a positive shopping experience for our clients undergoing chemotherapy. We will help you pick the perfect wig, color and style. Our expert and passionate teams have experience working with cancer patients, who know the importance of looking your best. Our team will work with you to ensure that you have the right wig for your needs. And all our wigs are made by hairdressers with years' experience, ensuring that they are expertly styled to give the most natural results.
Hair Wigs In Delhi for Alopecia patients
There is a lot to consider when you purchase hair wigs in Delhi for alopecia, but our knowledgeable staff is ready to assist you and make the decision-making process as easy as possible. We offer an enormous range of wigs and hairpieces, from a huge selection of natural-looking synthetic wigs to hand-tied human hairpieces and our own unique lace front creations. Our innovative wig designs have won our customer's confidence for their feel, natural appearance, and comfort.
Measuring Your Head for a Wig
Wigs come in a range of different sizes; it's important to take accurate head measurements to ensure you're buying the correct size for you. A wig should fit comfortably, and using the correct size will ensure that you feel secure.
Choosing The Color & Style Of Your Wig
We get it. Choosing a wig can be tough, especially if you're not used to wearing hairpieces. That's why we offer an abundant inventory of fashionable styles, colors, and textures that both complement your lifestyle and reflect your taste.
Check Out The Best Hair Wigs In Delhi On Our Website
Hair Extensions Castle is the best place to get designer hair wigs in Delhi for ladies. We have world-renowned styles and fashion colors. Our wide selection of high-quality wigs gives you many opportunities in finding the perfect wig, whether you are looking for a shorter bob or a longer style that looks natural. Check out our website to browse through the wide range of wigs we offer at our storefront.