Everything You Need To Know About Keratin Hair Extensions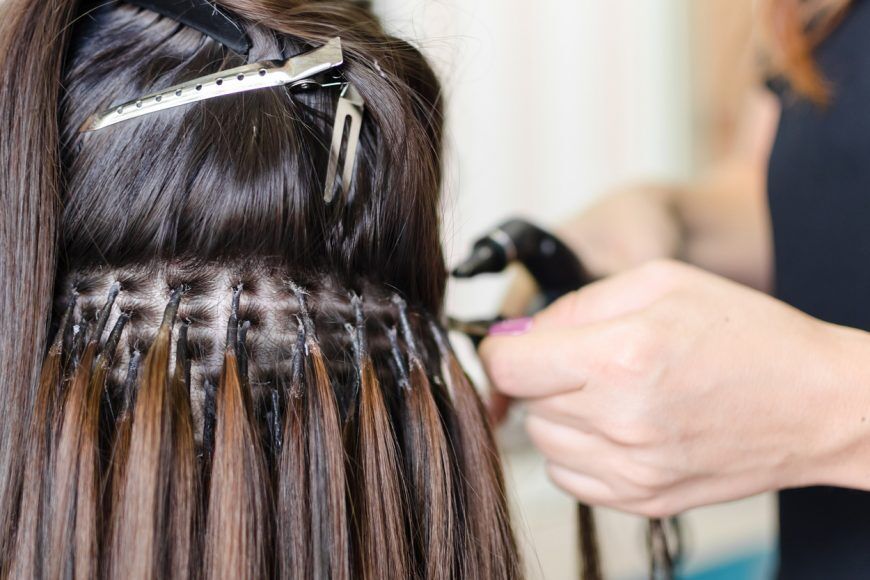 There are so many things to think about before making the decision to purchase hair extensions. Do you want them for a special event? Are they for everyday wear? What colors and lengths do you prefer? It's important to answer these questions beforehand in order to find the right extension that will work best with your lifestyle. In this blog post, we'll cover what you need to know before purchasing keratin hair extensions.
What are Keratin Hair Extensions?
Keratin hair extensions are individual strands of extensions that can be bonded to your natural hair with adhesive or microbeads, says Rita Hazan, celebrity hairstylist, colorist, and owner of Rita Hazan Salon in New York. They're typically made up of human and processed fibers which have been around for eons. The individual extensions are strategically placed in rows so they'll always remain linked.
Using hair extensions to add length and volume is a fast, easy way for women who are struggling with thinning locks or those of us in between salon appointments. Some salons will have samples on hand the stylist can use for you same-day but often they'll ask you to come in prior so they can order the exact type of extension that would match your hair perfectly.
Traditional Hair Extensions Vs Keratin Hair Extensions
Hair extensions of all kinds are available, with keratin hair being the only real permanent option. Some people opt for clip-on or semi-permanent options like weaving and braiding instead to suit their needs while they grow out natural locks.
Keratin hair extensions are the go-to for Movie premieres and red carpets are so common that you probably couldn't even name one famous actor or actress without a set of keratin hair extensions to their credit.
Unlike temporary types of extensions, such as tape-in hair extensions and clip-in hair extensions, you can air dry your keratin hair extension just like you would with your own hair. You can also straighten it or curl it without any problems thanks to its heat-resistant properties. You should avoid letting them tangle, or "yanking" them because the extensions are fastened in with bonds. But other than that you can style as per your needs.
Benefits of Keratin Hair Extensions
Keratin hair extensions are a great way to change your look with little to no hassle. They're not as damaging as other hairstyles, and you can take them or leave them without worrying too much about the consequences of choice!
Keratin hair extensions offer an on-the-go style solution that is both low maintenance but also high impact if desired.